Cristiano Ronaldo will not start the last 16 match against Switzerland on Tuesday. This comes on the heels of recent reports that Portugal coach Fernando Santos was not happy with Ronaldo's gestures after being subbed off against South Korea in their last group match. Pepe will captain the side tonight.
The 37-year-old striker opened the tournament with a goal against Ghana to become the first player to score in five different World Cups. But he was ineffective in Portugal's final two games of group play and was pulled midway through the second half of a 2-1 loss to South Korea.
In the defeat to Korea, Ronaldo was withdrawn midway through the second half. While going out, he had put an index finger to his lips as and later said he was irked by the opposition striker Cho Gue-sung for asking him to speed up his exit.
"What happened was before my substitution, the South Korea player told me to get off quickly. I told him to shut up as he doesn't have that authority. There was no disagreement (with the coach)," Ronaldo was quoted as saying by Portuguese reporters.
"Yes, I did not like it, not at all. I really did not like it and from that moment on that issue is finished," Santos had said when asked about his comments on the situation during a pre-match press conference on Monday.
The coach had also refused to comment on speculation back home about whether Ronaldo would feature in his lineup against the Swiss on Tuesday, would start on the bench or if he would skipper the side.
"I only decide who is going to be captain when I reach the stadium," Santos said. "I still don't know what the lineup will be. That's what I've always done and that's what I'm always going to do and it's going to be the same tomorrow. The other topic is solved. We have fixed that in-house and that's it."
Advertisement
With Ronaldo, Portugal has advanced to the round of 16 of the World Cup in four of his five tournaments, but he's never played in a World Cup final. Portugal in 2006 lost to France in the semifinals — the deepest Ronaldo has ever reached at the World Cup.
Also Read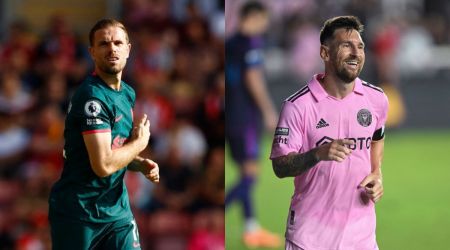 'Can't understand why coming here would damage Henderson's legacy and Mes...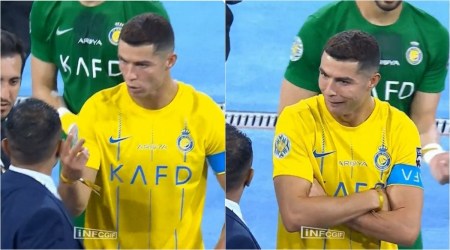 Watch: Cristiano Ronaldo looks bemused after being snubbed for player of ...
Jose Mourinho substitutes Roma player, forces his own team to play with 1...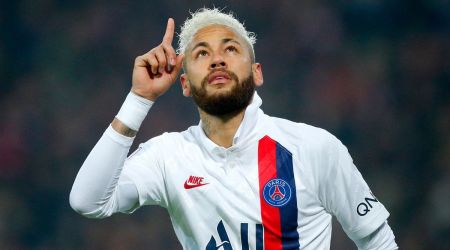 Neymar joins exodus from Europe for 'greener' pastures in Saudi Arabia
Although he's scored in five tournaments, he has only eight total goals in 20 World Cup matches. His 118 goals in international play is a world record for men, but Ronaldo has never scored in the knockout stage of the World Cup.