Manchester City will not be able to scale the dizzying heights of last season's treble-winning campaign, manager Pep Guardiola said on Thursday ahead of their Premier League opener against Burnley.
Guardiola's side have won five of the last six Premier League titles and last season also won the FA Cup and expanded their domestic dominance to the continent as they lifted the Champions League for the first time.
Despite City undoubtedly being favourites in every competition they will feature in this season, Guardiola was rather guarded about the team's prospects.
"It will not be possible to do what we did last season, it is once in a lifetime," Guardiola told reporters ahead of Friday's trip to Turf Moor.
"We climbed the highest mountain last season, but in the last two days we came down from it and now we start again," added the Spaniard, whose side were beaten in the Community Shield curtain raiser by Arsenal last weekend.
"Everyone has the same intention and there will be a lot of difficulties to climb the mountain as high as possible. Our football, our level, our mentality will dictate how the season will be."
On Friday, City will come up against a familiar face in Vincent Kompany, with the former City captain having played under Guardiola from 2016-19 before beginning his managerial career.
Advertisement
Kompany took charge of Burnley last season, guiding them to promotion after winning the second-tier Championship, with Guardiola saying that the Lancashire club had been completely transformed under the Belgian.
"Newly promoted sides have the energy and the dream to have a good season. Vinny knows us really well, he did an incredible job last season," Guardiola said.
"He has changed completely the way Burnley were playing with Sean Dyche and destroyed the Championship. He has made an incredible job, it will be a tough, tough game.
Advertisement
"The first game for the champions is so difficult. You need time to reset and we have to come back to where we were. That is a question of time."
Guardiola added that new signing Josko Gvardiol, who was signed for 90 million euros ($99.15 million) from Bundesliga club RB Leipzig last week, could make his debut against Burnley.
"He's ready. He's settled in well. Nathan Ake is ready too," Guardiola said.

KOMPANY 'EXCITED' FOR CITY TEST
When Burnley last met City in the FA Cup quarter-final in March, they were handed a 6-0 thrashing.
While Friday's match has the potential to be yet another ruthless demolition job, Kompany said he was "excited" about the calibre of the opponent Burnley are set to face on their return to the top flight.
Advertisement
"We play against such a good opponent, a team filled with people and players I know. The best challenge you could hope for, I want the players to embrace it and hope the fans can too," Kompany told reporters.
Also Read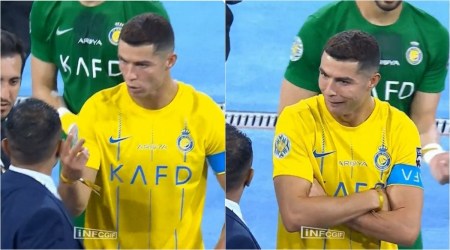 Watch: Cristiano Ronaldo looks bemused after being snubbed for player of ...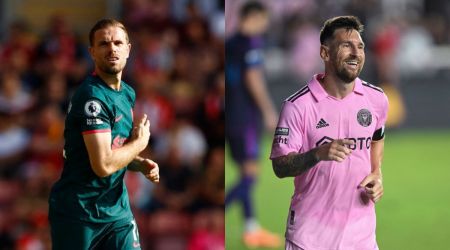 'Can't understand why coming here would damage Henderson's legacy and Mes...
Jose Mourinho substitutes Roma player, forces his own team to play with 1...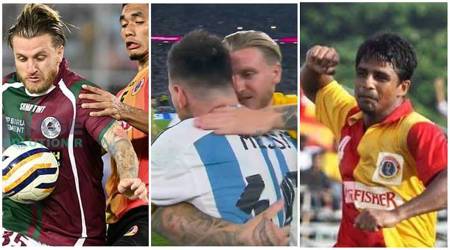 'Mohun Bagan World Cupper Cummings just played with Messi but is nothing ... Top Sports News Now
'The name of the game is intimidation': Hungry Gukesh takes on resurgent Magnus Carlsen
Vidit wins 4-2 against Nepomniachtchi to complete Indian quartet in FIDE WC quarters
Neymar joins exodus from Europe for 'greener' pastures in Saudi Arabia
Click here for more
Kompany added that Burnley were close to signing England under-20 midfielder Aaron Ramsey from Aston Villa, saying: "He's not our player yet but I hope he will be soon.